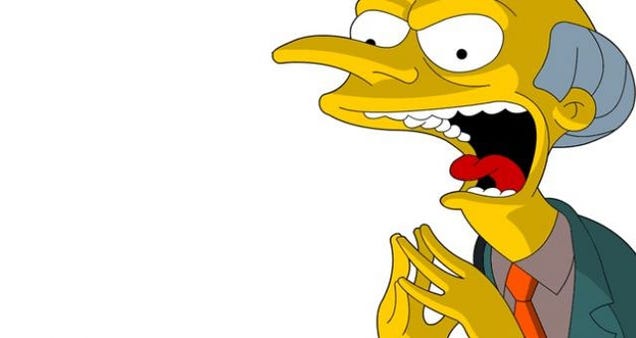 Harry Shearer, who for decades has worked as one of the stars of The Simpsons—lending his voice to characters like Ned Flanders, Mr. Burns, Principal Skinner and Waylon Smithers—has seemingly announced he will no longer be working on the show.
A story on TMZ over the weekend claimed that attempts to renew the long-running cartoon for a 27th and 28th season were being held up by Shearer, who was reportedly fine with his pay offer for the new seasons, but had "issues with back-end and merchandising" rights.
Tonight, Shearer posted the following on Twitter, offering what looks like a differing source of disagreement:
from James L. Brooks' lawyer: "show will go on, Harry will not be part of it, wish him the best.". (1/2)

May 14, 2015
This because I wanted what we've always had: the freedom to do other work. Of course, I wish him the very best. (2/2)

May 14, 2015
Brooks is the show's producer, so while the tweets could have been clearer, they certainly suggest Shearer's time with the show is up.
In addition to the above characters, Shearer also voiced Kent Brockman, Dr. Hibbert, Scratchy and Homer's pal Lenny. The show just won't be the same without him.
Source : kotaku[dot]com